"Your savor is always present, Chicken. I choose flavors to enhance your taste, not cover it."
–50 Shades of Chicken


Ever had a night so good, you woke up with the biggest smile? It could have been anything… a call giving you good news, a baby was born, a great time with your friends/family, or the most amazing, mind blowing, earth shattering, teeth clinching, unadulterated…..food porn you've ever experienced.

It's when you reminisce on how it spoke to you and only you understood the language. When you're asked "Is there anything else I can do for you?" then you get on the phone with your girl and spill ALL the tea. That morning after feeling, considering the night before was sweet, is EVERYTHING. You wake relaxed, optimistic, hell, euphoric. It's the most natural high and nothing is bringing you down……..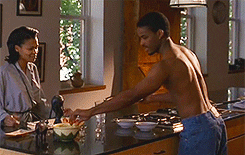 I've been with my husband for 13 years, married 9. Pre-Bumblebee, wine, candles, & Coltrane was our weekends. Our "morning after" breakfast was sleep/itis inducing: cheese grits, French toast, turkey bacon, cheese eggs, fruit, syrup, and orange juice. Yeah, it was baaadd. I had no concept of how to eat right; now our morning afters look very different. They're healthier and Bumblebee filled, but there's still wine, candles, and Coltrane, the night before….
I hate to admit it, but the 50 Shades trilogy is my guilty pleasure. My sister coaxed me into reading the first one and I've been hooked ever since. I wasn't that impressed by the movie, but, since I'm my mother's child (Mom: Ooh that's nasty, it tastes awful…..give me some more) I'm going to see the one dropping tomorrow.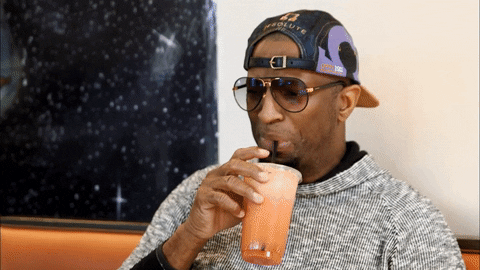 The ultimate morning after breakfast shouldn't feel pre-meditated. You want it to look like, "Oh, this is just what I randomly had in the fridge because I'm the answer to all of your dreams…….."
Nothing's better the next day than something that satisfies your insatiable appetite even more. Like this comforting Chicken Hash with Avocado Crema adapted from the 50 Shades of Chicken cookbook. This dish is so flexible, you'll be begging for seconds.
Chicken Hash with Avocado Crema
Servings: 2
INGREDIENTS
1 lb. sweet potatoes, peeled and diced into 1/2-inch cubes
2 tbs. extra virgin olive oil (EVOO)
1 tsp. sea salt
¼ tsp. freshly ground black pepper
1/2 sm. onion, chopped
1/2 sm. green and/or red bell pepper, seeded and diced
1 tsp. minced garlic
1 c. cooked, diced chicken breast
pinch of crushed red pepper flakes
1 scallions, white and green parts sliced, for garnish (optional)
fried egg, for serving (optional)
Avocado Crema
1 Hass Avocado
6 oz. container Plain Greek Yogurt. (I prefer Fage Total 2%)
Pinch of Kosher Salt
1-2 tsp. honey, agave, or stevia. (To taste)
¼ c. water
INSTRUCTIONS
Bring a large pot of water to a boil and add the sweet potatoes. Pre-cook until halfway done, about five minutes. Drain, and then spread out on a clean dish towel to dry.
In a large skillet add half of EVOO, sweet potatoes and salt/pepper. Let cook on medium heat without stirring, until the potatoes brown on one side, then turn and brown well on the other side. Transfer to a plate.
Add the remaining EVOO to the skillet and sauté the onion, bell pepper, and garlic until tender and golden around the edges.
Add the chicken and sauté until the chicken browns. Return the potatoes to the pan and sauté until everything is mixed and golden.
Serve the hash topped with scallions, crushed red pepper flakes, avocado crema and a fried egg. Devour.
Avocado Crema
Cut avocado in half and pit.
Using a spoon, scoop the avocado flesh and add all of the remaining ingredients in a food processor or blender.
Blend or pulse until smooth. Transfer to a bowl, cover and refrigerate.