After my brief intro to Simply Clean Cheating and explaining to my guests how it's not a spin-off of AshleyMadison.com (Google it, the site makes you question not only the institution of marriage, but humanity), guests noshed on small bites which included Key Lime Cheesecake Shooters and Shrimp & Polenta; but the underdog of this event were Roasted Poblano Corn Mushroom tacos. "There's no meat in here?!" "What's this sauce?!" "This is soooo good!" All things heard while devouring these bites of goodness.

Like I said, this menu was my culinary imagination UNCHAINED. It's the former caterer in me that always want to ensure there's something for everyone. I didn't just want to serve any old veggie taco….I wanted this to be a taco you REMEMBER. The type of goodness that you randomly think about while at church…or the gym… or the doctor's office. The kind of taco, where you're in the middle of a conversation about global warming and your mind wanders to these babies.

There's a running joke in my family that my sister and I were going to "fight" over mac & cheese one holiday. In my 20's, if you were like me, after Thanksgiving dinner you got with your friends and went clubbing….and after clubbing you were starving. So I come home, expecting a big bowl of cheesy goodness, but I find out my sister took a heap home with her. I call her like seriously? You couldn't save some for everyone else? (Disclaimer: I told you guys early on in this blog I took carbs seriously, but I've been delivered……Back to the story.)
After a little back and forth about how selfish she is and how much of a spoiled brat I am, yadda, yadda, my other big sister who made it says, "So are you two going to fight over macaroni & cheese." At that moment I realized how INSANE I sounded and let it go, but these tacos put you in that mind frame. If I came home and they were all gone, well…. I'm just saying….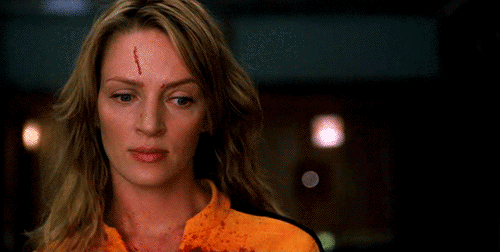 What gives these tacos such depth is roasting my poblanos in a little EVOO. You'll read tons of recipes that tell you to peel the skin off after roasting, I don't. Honestly, depending on what you're using them for it usually doesn't make a difference. Plump corn adds sweetness and portobellos give that meaty earthy element where even the most loyal carnivores will think about converting. A little cabbage, cilantro, and scallions mix is added for crunch and to brighten it up.
The chipotle crema……yeah…so…let's talk about this. It's GOOD. So good, you'll be eating it WITHOUT the taco. Smoky adobo sauce, combined with creamy Greek yogurt, lime juice, liquid smoke, and honey make these tacos sing like a Sam Smith ballad.
*No fighting commenced during the consumption of these tacos. No one was injured and taco love was spread all around. For carb rehabilitation, please visit simplycleancheating.com regularly.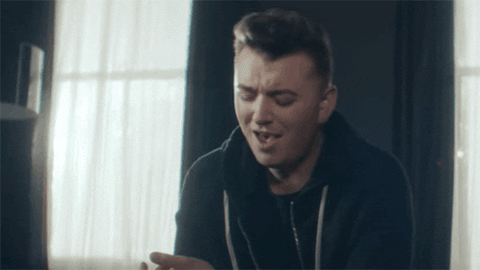 Clean ChEATer's Roasted Poblano Corn Mushroom Tacos
SERVINGS: 6
Calories 225 /Carbs 40g/ Protein 9g /Fat 4g /Sugar 4g/Fiber 5g
COOKING TIME
30 minutes
TOTAL TIME
35 min.
INGREDIENTS
1 bag frozen corn.
2 large poblano peppers, diced
2c. portobello mushrooms, sliced
½ large onion, diced
2tsp. extra virgin olive oil (evoo)
1/2 tsp. salt
1/2 tsp. pepper
1tsp. cumin
1tsp. paprika
1/2tsp. garlic powder
1/2tsp. onion powder
2c. of red cabbage, finely chopped
2c. green cabbage, finely chopped
1/3c. Cilantro, diced
2-3 scallion stalks, diced
8oz. queso fresco cheese, grated
12 corn tortillas
INSTRUCTIONS
Pre-heat oven to 500.

Remove core and seeds from peppers and toss in 1 tsp. evoo and a pinch of salt and pepper.

Place on lightly oiled baking sheet and preheat the broiler in your oven.

Roast for about 12-15 min. or until charred

Remove peppers from oven. Cool. Chop fine. Set aside.

In a bowl, mix cabbage, cilantro, and scallions. Set aside.

Heat a large skillet over medium heat and add remaining olive oil.

Add corn, mushrooms, spices, and sauté for 12-15 minutes, stirring occasionally.

Remove from heat and set side.

Place heaping spoonfuls of corn, mushrooms, and peppers mix in warm tortillas. Top with queso fresco, cabbage mix, and chipotle crema. Devour.
Chipotle Crema
6oz. plain Greek yogurt
1 tsp. honey, agave, or stevia
1tsp. liquid smoke
1 tbs. Sriracha or adobo chipotle sauce
Juice of 1 lime
Salt to taste
INSTRUCTIONS
Combine ingredients. Set aside.
Clean ChEAT Tips
For the chipotle crema, I prefer the adobo sauce for that smoky, deep flavor, but I've used sriracha before and it's just as good.

You can use green cabbage only, I add red because I LOVE the pop of color it adds.