Inspired by Beyonce's "Formation," My daddy's Arkansas, my momma's KY, you mix that Little Rock with some Blue Grass and make some Chi-town magic.
I grew up in Chicago, K-town to be specific, but you can't tell me my palette is not rooted in the south. I admire the culture, their disposition, and most of all…..the food. Being a Chicagoan, visiting the South is like day and night. People are nice. Life is simpler. Cars stop during funeral processions, and the cost of living…well let's just say, you get a WHOLE HOUSE for an affordable price. What do I mean by a whole house ? Not a box where you feel claustrophobic. The housing cost is estimated at 20% less expensive in the south vs. Chicago. But this isn't a post about housing rates, this is about a spin on this southern classic.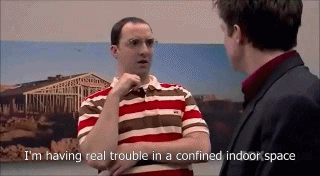 I'm a southern girl at heart. I've perfected the art of frying chicken. Umm..yes, it's an art to it. I marinate it in spices and buttermilk overnight, flavor my oil with onion, and add corn starch to my flour for EXTRA crispy goodness. What? Wait..…Don't give that look, I didn't get to 250lbs by eating lettuce people, everything in moderation now. That moderation happened in NOLA last July at Mr. Ed's Oyster Bar & Fish House. I often find myself randomly thinking about this golden, salty, crispy bird.
In my Pete Rock & CL Smooth voice, "When they reminisce over you, my God," this chicken is in my Top 5.
I have yet to eat cooking where you can taste the labor of love and care put into the food. With all that love, soul food gets a BAD RAP. You know: It's full of butter, sugar, cheese, and simple carbs. It comes fried, smothered, creamy, crispy, you know, all the "bad" food words that are associated with soul food.
Yep, it is all of those things, but that's just one side of it. What about collard greens, black eyed peas, cabbage, baked chicken, baked catfish, all healthy, clean cheating, but that's the side you don't hear about. Like this take on the southern staple, Shrimp & Grits. But who wants plain old boring shrimp & grits? That's been done before and like Ike & Tina, I don't do things nice and easy….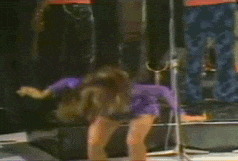 So what is polenta exactly? If you've never had polenta, then you haven't lived life. This comfort food staple from northern Italy is made from coarsely ground cornmeal, much like grits from the American South. I wanted my guests to leave the launch party saying, "remember that time we had the best polenta ever." Like I said in previous posts, this menu was "whimsical," I was able to unleash the beast and take this to the next level. And guess what? There's not a drop of cream or butter in this polenta. The secret is the slow cooker and the homemade Shrimp stock. Adding herbs, spices, and cooking the polenta in shrimp stock imparts soooo much flavor, you won't believe it's good FOR YOU.
Clean ChEATer's Cajun Shrimp & Parmesan Polenta
PARMESAN POLENTA
Ingredients
2c. cornmeal
8c. shrimp stock
½ c. shredded parmesan
SHRIMP STOCK
Ingredients
1lb. shrimp shells, rinsed
1 tbsp. extra virgin oil
1 small yellow onion, quartered
1 to 2 carrots, chopped
2 celery stalks, roughly chopped
2 to 3 tsp. minced garlic,
2 sprigs of thyme
1 bay leaf
2 tsp. sea salt
½ tsp. ground black pepper
6c. water
Instructions
Add the oil, shrimp shells, onion, carrots, celery and garlic to a pot.
Heat over heat and cook shells until pink and vegetables start to soften.
Add remaining ingredients. Cover the pot halfway, leaving the lid a little off. Bring to a boil. Reduce heat and simmer for 40 minutes.
Using a mesh or regular strainer, strain stock in a into a large bowl. Discard shells and vegetables.
Allow the shrimp stock to cool.
CAJUN SHRIMP
1 lb. thawed small raw shrimp, peeled, deveined and tail-off
¼ cup olive oil
1 tsp. paprika
1 tsp. cayenne pepper
1tsp. crushed red pepepr
¼ tsp. ground black pepper
¼ tsp. sea salt
1 tsp. garlic powder
INSTRUCTIONS
Add cornmeal to slow cooker
Pour prepared shrimp stock over cornmeal and stir well to combine.
Cover and cook on low for 4 hrs. or high for 2hrs.
Stir in cheese and cover.
In small bowl combine shrimp, remaining ingredients, and coat with olive oil.
Heat skillet on medium high heat and add shrimp in single layer
Cooked until lightly browned on each side and cooked through, about 2 minutes each side
Top spicy shrimp over polenta Devour.