I used to make an extra $200 a week. No, I did not have to wear clear heels to do it, I did it in a skirt and blazer weekly making salsa, chips and egg rolls for my co-workers. I can't remember for the life of me how word got around, but once it did, business boomed. Now you might say $200 a week is booming? Umm…yes. I was about 25 and this was pre-Bumblebee, pre-marriage, pre-adulting, pre-car note, pre-real rent, this is when life was simple. An extra $200 a week 15 years ago was like $2000 to me, I've always been a frugal person….well unless its food related, then I spend money like…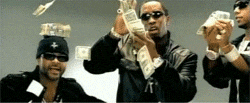 My orders grew each week and 25 y.o. Nieta didn't have sense enough to own a food processor. See those were my "everything has to be from scratch and handcrafted" days. Now, I will throw whatever I can think of in the food processor. I hand cut every veggie morsel…looking back, it's a wonder I didn't develop arthritis.
In my Mark Wahlberg voice, this is a teaching moment: STOP buying that store bought jarred "salsa." Calling it that is so disrespectful. Veggies processed beyond recognition and the lack of flavor, it's just…gross. So back to this fresh goodness; I LOVE LOVE this salsa because it's so easy and quick. I scored on these amazing Ruby Woo colored red tomatoes for .97 per pound.
Couple that with some garlic, onions, and peppers locally grown from the French market and I feel like I'm back in business. Peep the pan. When I break this out, you know it's about to go down. When the pan you're cooking with looks like it's been through something, THAT'S A GOOD PAN. Roasting really brings out the amazing sweetness and flavors of the veggies. You want to get nice charred blisters on your peppers and tomatoes. The char adds a beautiful smokiness giving it even more depth. This recipe yields a lot so there will be leftovers. You can top this on eggs, fish, of course Bison Nachos, or eat it right from the jar.
Clean ChEATer's Roasted Tomato Salsa
SERVINGS: 6
Calories 40 /Carbs 7g/ Protein 1g /Sugar 4g/Fiber 2g/Fat 1g
COOKING TIME
15-20 minutes
TOTAL TIME
20 min.
INGREDIENTS
2 lbs. tomatoes
6 fresh garlic cloves or 2 tbs. minced garlic
1 large white onion, peeled, halved
1 green bell or poblano pepper
1 red bell pepper
1 jalapeno pepper stemmed and halved (Optional: Discard the seeds to reduce the heat)
1/2 bunch fresh cilantro leaves
2 stalks green onions
1 tbs. EVOO (Extra Virgin Olive Oil)
1 tsp. paprika
1 tsp. cumin
1 tsp. onion powder
1 tsp. garlic powder
1 tbs. Liquid Smoke (Find at any grocery store)
Juice of 2 limes
1-2 tbs. honey or agave to taste
Sea Salt & Pepper to taste
DIRECTIONS
Preheat oven to 400.

Spray a baking sheet with non-stick cooking spray

Rinse veggies and pat dry with paper towel.

Drizzle evoo and sprinkle with salt & pepper.

Arrange all veggies except scallions and cilantro in an even layer on a large baking sheet. Roast for about 15-20 minutes, or until the tomatoes and peppers have blistered and blackened on top.

Remove pan from the oven, and peel/discard the skin from the garlic cloves (Just squeeze them out). Transfer all veggies including scallions and cilantro to a food processor or blender. Add honey, spices, liquid smoke, lime juice and puree until smooth.

Taste and season with extra salt/pepper or lime juice if needed. Serve immediately, or refrigerate in a sealed container for up to 3 days.